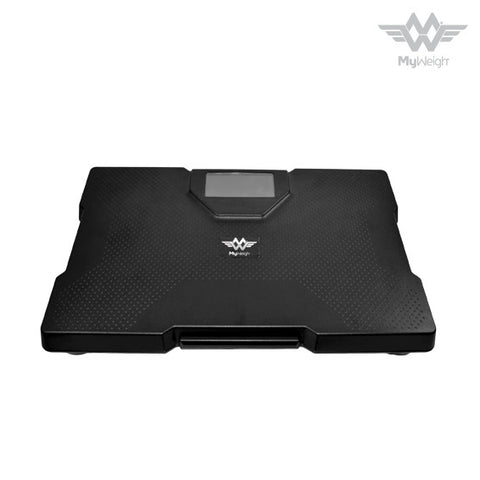 My Weigh
XL 700 TALKING
- 320kg x 0.1kg / 700lb x 0.2lb
lb , kg , st
Rugged design talking scale with reinforced internal bracing that speaks in 4 languages.
The MyWeigh XL700 talking scale is MyWeigh's latest top selling high-capacity personal scale.  Rugged design and larger platorm make this one of the most durable talking scales. The XL 700 comes with a large digital display, Comfortable Non-Slip surface, kick start button and speaks in 4 languages. Enjoy all these features and the reassuance of MyWeigh 30 year warranty.
Talking Scale 4 Languages: English, Spanish, Deutsch, French
Large Platform: 20" x 12"
• Durable Rugged Design
• Reinforced Internal Bracing to minimize mechanical deviation
• Extra large weighing platform
• Kick Start Button & large digital negative display
$148.30
Product Features & Specifications
Capacity
320kg x 0.1kg / 700lb x 0.2lb
Readability
0.1kg / 0.2lb
Units
Pounds , Kilograms
Calibration
YES
Power Source
AA batteries
Weighing Platform Size
4.25" x 2.7"
Scale Size
0
Display
LCD
Warranty
30-year manufacturers warranty